Restoring Homes, Rebuilding Comfort
When property damage leaves you at a loss, a general contractor just won't cut it. You need the expertise of K. Berger Construction, Inc., a trusted partner in property restoration and the insurance claim process for more than 20 years. As your One-Stop Insurance Repair Specialist, we help homeowners clear the hurdles of contracted repairs and restore your property to peak condition, rebuilding peace of mind for you and your insurance carrier. Whether it's a minor mishap or a major catastrophe, our team stands ready to respond with emergency mitigation in northeast Georgia, damage restoration, and specialty repairs across the southeast region of Mississippi, the Alabama Gulf Coast, and the Florida Panhandle.
But we don't stop at rebuilding your future – we're here to help you reclaim it.
As The Claim Changer, we work hand-in-hand with homeowners and insurance carriers to make the claim process easy, quick, and transparent. With decades of experience working all types of losses, we can ensure you get the full coverage you deserve while handling all the insurance hassles. Because for us, it's not just about fixing walls and ceilings; it's about supporting the lives inside them.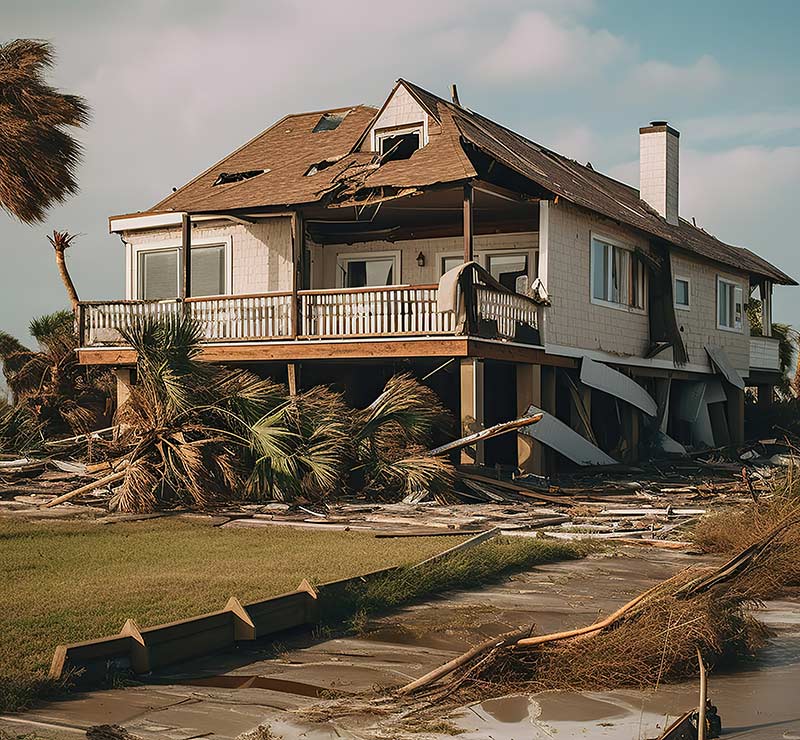 Why Choose K. Berger Construction, Inc.?
When you've got 20+ years of dedicated service and unmatched experience in the field, you don't just fix properties – you rebuild trust and restore peace of mind. Every project we undertake is grounded in the belief that our homeowners deserve the best in craftsmanship, in service, and in claim support. With K. Berger Construction, Inc., you're not just getting a skilled contractor; you're gaining a committed partner for yourself and your property.
We Are Property Restoration and Insurance Repair Specialists
When the unexpected happens, you can count on our team of insurance repair contractors to make things right again. We provide emergency response and damage restoration services to properties struck by sudden storms, fires or floods, mold growth, sewage backups, bad tenants, and many other types of loss. From our clean-up crew and construction team to our expert claim consultants, we handle every step of restoring your property and reclaiming your peace of mind. We're not just about brick and mortar; we're about people – homeowners, business pros, property managers, and folks just like you who need a knowledgeable partner to navigate the twists and turns of property damage.
Damage Repair and Restoration
Damage Repair and Restoration
From cracked walls and snapped shingles to compromised foundations, we meticulously mend damaged areas to keep your property safe and sound.
Water Extraction and Mold Remediation
Water Extraction and Mold Remediation
Standing water can lead to serious issues. For our Georgia residents, our swift and thorough solutions tackle unwanted moisture and mold before they become a major threat, minimizing damage, and maintaining a healthy environment.
Hurricane and Storm Damage
Hurricane and Storm Damage
The cost of post-storm damage can blow you away, but we've got you covered. Our 24-Hour Emergency Response Team is the calm after a storm, quickly on-site to help with clean-up, claim submission, damage mitigation and property repairs.
Fire Damage Restoration
Fire damage can linger long after the blaze has burned out. Our fire restoration experts help you rise from the ashes with soot and ash removal, water extraction, structural repairs, and other necessary services.
Consulting and Mediation
Lost in the world of insurance litigation? We offer various fee-based consulting and mediation services to simplify the process and ensure the best outcome for all parties.
Vandalism
Graffiti, broken windows, deliberate destruction – vandalism hurts. We swiftly erase all traces of damage, restoring your property's pride and protecting your precious assets.
The Claim Changer
Your Committed Partner in Property Claims
After a loss, rebuilding is only half of the battle. If you need to file an insurance claim, our team can turn this tricky process into an easy walk in the park. We have a diverse staff of insurance professionals that can handle everything from inspecting your property and preparing an estimate to communicating with your carrier and completing approved repairs to all local codes. We're so experienced in property claims, even insurance companies put us in their programs as a preferred contractor for insured properties!